About the Therapist
About the Therapist
I love what good therapy can do!
I'm an optimistic, hopeful and patient therapist. I've been listening to and caring about others all my adult life, and I'm still amazed by the healing process of psychotherapy. I strive to create a compassionate and trustworthy relationship with all my clients. When we can form that kind of personal partnership, our conversations can help you begin to think about, consider, and work toward your own goals for change.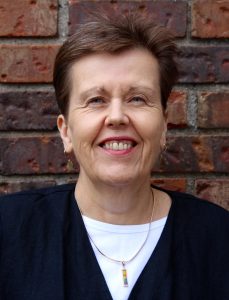 What are my preferred therapeutic tools and models? I use theories of family systems, emotionally-focused, mindfulness, and  cognitive therapies in my work with clients. I'm trained in the trauma resolution model EMDR and offer it to clients who may be troubled by simple or complex trauma memories.
I grew up in New England, and came to the Midwest to study and become a Lutheran parish pastor. After serving for over 20 years, I decided to step away from congregational leadership to focus full-time on the care and counseling of individuals, marriages, and families.
With my own individual practice, I work personally and directly with every client. It's my goal to provide excellence in client care, service and outcome.
Additionally, I'm an AAMFT,  MBMFT and MBBHT Approved Supervisor, and currently supervise post-graduate MFT and LPC/LPCC students as they work toward licensure.  As an officer of our state professional organization, Minnesota Association of Marriage and Family Therapy (MAMFT), I serve on its Executive Team.
In my free time, I enjoy reading, yoga, cooking and spending time with people I love. My husband and I have two young adult children.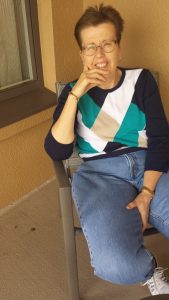 "Are you a 'Christian' therapist?"
I am a person of faith. But you don't have to be. I always accept each client where they are. If you want to talk about your faith as a personal resource, I'm all ears. If you don't, that's fine, too. I don't do therapy mixed in with Bible verses and prayer as some do who call themselves Christian therapists. But I can.
I'm a 'bilingual' therapist; I have graduate degrees and years of experience in both theology and psychology. Whatever way you want to talk about your understanding of the world, I can join in.
My Professional Affiliations:
American Association for Marriage and Family Therapy
Minnesota Association for Marriage and Family Therapy
MarriageFriendlyTherapists.com